Chandigarh Transport Undertaking administers the local bus services in Chandigarh and nearby areas like Mohali and Panchkula. CTU came into existence on November 1, 1966, and started with a fleet of 30 buses only.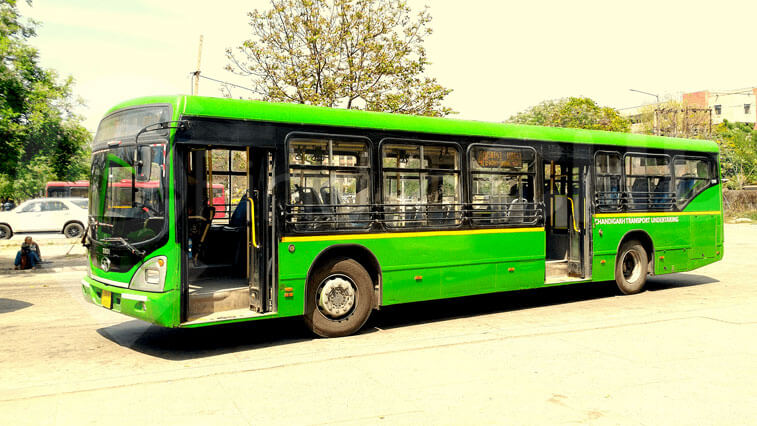 Later on, the number rose to 417 buses and three bus depots. Bus services run interstate and intrastate along with covering nearby destinations like Delhi, Haryana, Punjab, Jammu and Kashmir, Uttar Pradesh, Himachal, Uttaranchal, and Rajasthan.
To know whether you can get a bus from your location or not, follow the below CTU local bus route guide to know. You can book your tickets by following these two ways – First, go directly to the ticket counter and get the ticket other book them online. Go to their website or download their app.
The charges they levy for traveling into the bus are very nominal. The CTU buses are of two types AC and Non-AC. If you have to travel the whole day from one location to another, then avail the daily passes that hardly costs 40 Rs. With the help of pass, you can travel as many times in the day and it's valid for 24 hours only. For any enquiry related to ISBT, Sector 43, call at this number – 2624413
Where you want to go today? Check out the full detailed CTU local bus route guide by Find in Chandigarh and know the time, distance, arrival time and stop points.
Chandigarh CTU Local Bus Time Table
Chandigarh to Kharar Bus Service Timings
Chandigarh to Zirakpur Bus Service Timings
Chandigarh to Mohali Bus Service Timings
Chandigarh to Panchkula Bus Service Timings