Coworking has been around for over a couple of years but is actually trending in India only NOW. When it comes to finding the best coworking space, your customers are not running pillar to post, searching for one yet!  While that is said, effective marketing of your coworking space includes not just the biblical algorithms that cost money and time. What we have here are some out of the box marketing POAs, where you can make a substantial difference to the number of users walking in within an unfairly short span of time. A recent write up at Shareable talked about the various ways in which popular coworking spaces are channelizing more and more users each day with their unique marketing hacks across the US. Yes, they can be easily incorporated in India as well.
strategies for marketing the coworking spaces are listed
1. Target Marketing
Something that is one of the most obvious ways of marketing, but channeled in a completely new avatar. Target marketing is all about not just channelizing your marketing campaigns towards your probable customers, but actually walking out of your comfort zone to speak to people, to listen! One of the best sources of answers to all your questions lies in direct answers from your clients. Go to cafes, offices, public places, communities where people gather to work. Share your ideas, do not just sell your space. Contribute to sharing knowledge on how effectively they can work in an entirely new platform. Join them in events and then answer queries on how you got together and what you have to offer. Make a win-win situation for all.
2. Offer Freebies
Nobody is immune to some great freebies. But then, it is not the stationary that is suggested here. A two-day free use of your workspace or a couple oh hours extra could be as welcome as a holiday for two (At-least in most cases)!
3. Link In Membership Plans
A great idea towards capturing that regular customer is by offering some economically viable membership plans. When people do come to a workspace, it is often near their residence and backed a strong membership offer, you are certain that they would stay with you for a while!
4. Spotlighting Members
A great way of indirect marketing! When you have those weekly, fortnightly or monthly calculations of the best and the most regular user – why not let her know as well? Flash a tweet or a wall post celebrating your most loved and regular user for the week or month. They ought to share that amongst their peers – and there – the name is out!
5. Free Membership to celebs
Might be a go for some, but if you manage to nail it to the T, get a few popular names within the popular segments of corporate genres enrolled within your list of members and watch how traffic pulls in.
6. Virtual Presence
In today's global business domain when everything is virtual – get in the game as well! Enable social media discussions, organize twitter panel discussions, FB events and groups and attract people on why workspaces are trending. You could be subtle about why you as a space provider is the ideal solution!! Many offices are getting increasingly converted into coworking space. The virtual presence is helping the spaces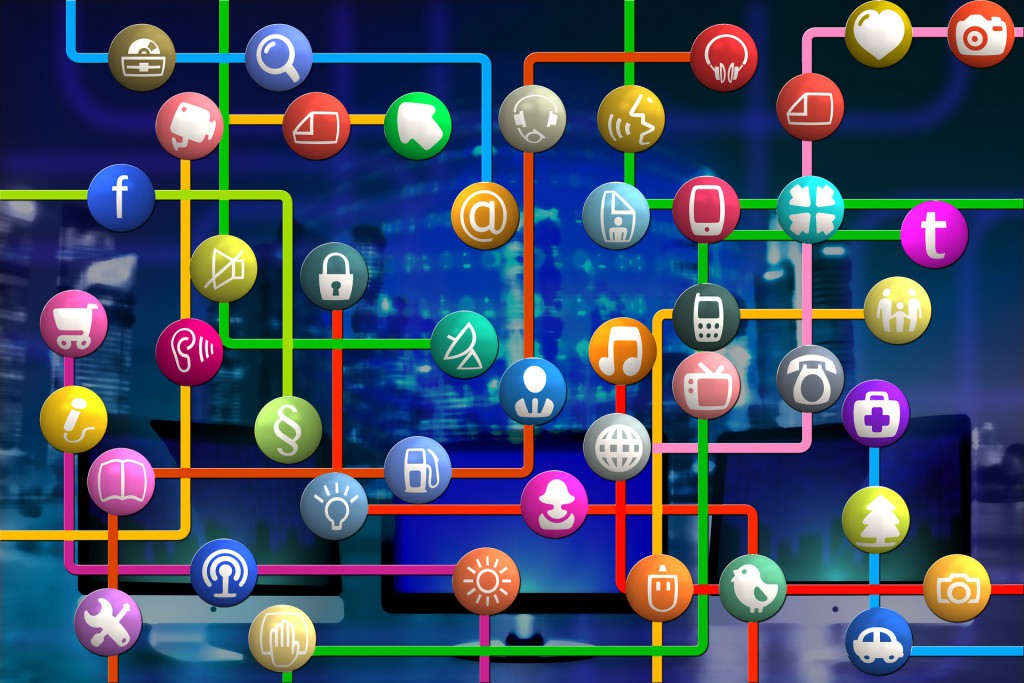 7. Think Patrons – Think Care
Being a space provider, you need to categorize your clients or customers. A boon for a freelancer mother – but do you have an option for child care? Ideal work – station for the science olympiad participant  – but do you have the requisites in your private cabin? Perfect workspace for the start-up initiator – what about a quality cable connection?
8. Pop – Up Cowork
These days, thinking out of the box is what clicks! So do that. How about having a 'pop-up coworking zone' around popular corporate settlements? Provide a temporary office space through quirky tents and colorful desks and watch how just about anybody would love to work on-to-go!
9. Seminars and courses
Conducting seminars and courses within your coworking space will not just get the word out but also get people accustomed to the amenities provided by you.
10. Map coworking spaces around you
It might sound difficult but then is a sure competitive way to get noticed. Map popular coworking spaces around your city and you get to bank on the trust of your customers!
Try out any or all of the above and watch your business escalate like never before. If you are on a lookout for the perfect co-working space for your need, check out Sneed, the ultimate destination for all kinds of workspaces!