Hola, my friend! From a student to a professional to a homemaker, keeping their desk spaces clean and tidy is a challenge. Usually, our tables are cluttered with every book and stationery all the time. Mine has some teacups and coffee mugs too, and if I'm feeling like it, the same table is where I dine (I know).
And what is the problem if I have a cluttered desk? What if it's not clean and tidy all the time? Well, I asked these questions myself when my mom went all hype about my 'very organized room', but that was a few years back. After I went to college, I realized that the key to being productive lies in little things. Like, having a perfectly organized desk.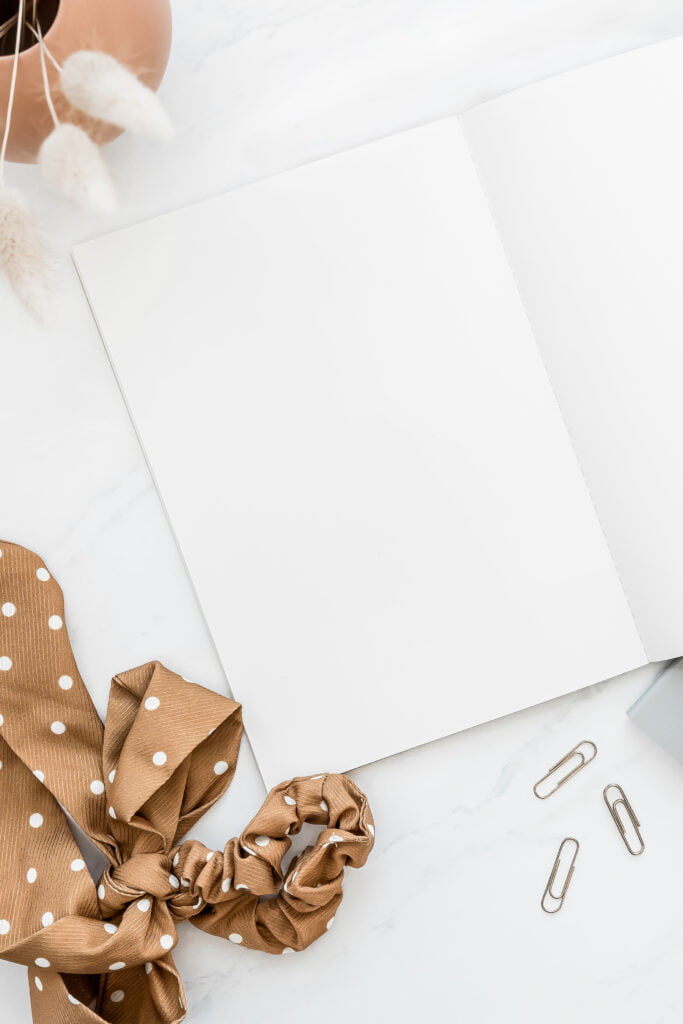 Having a cluttered, very unorganized desk distracted me a lot during my studies. It would throw me off focus, and I wouldn't even feel like reading anything. It also has made note-taking much difficult for me. However, I feel motivated when I tidy up my space.
If you want to get motivated and productive, you should know that neat and clean desk space is a must. Here are some tips to keep your desk perfectly organized all the time.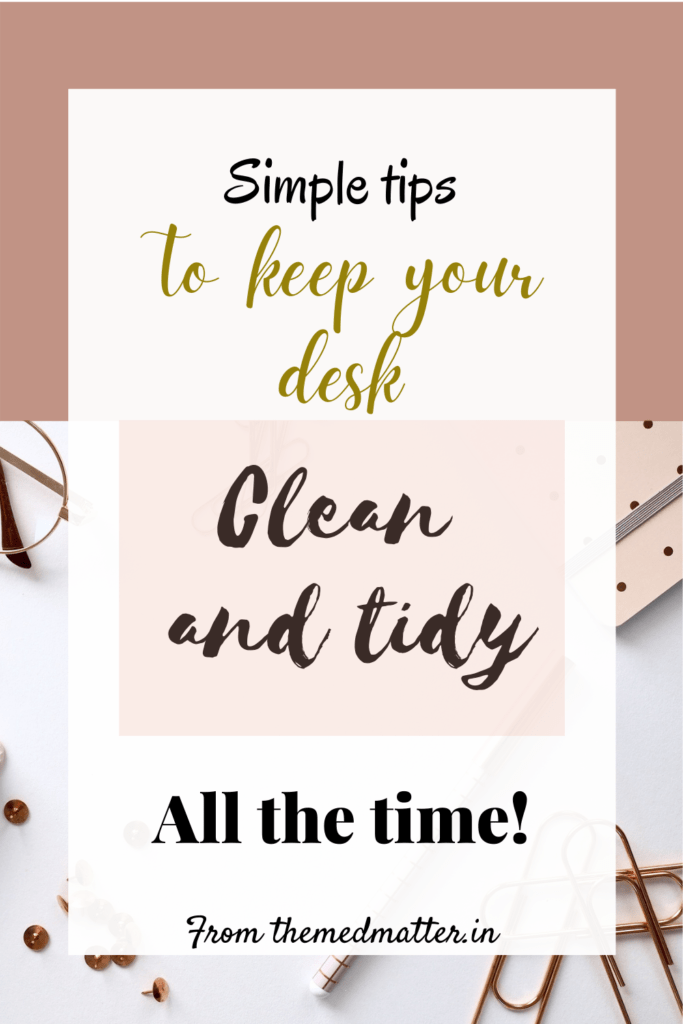 This post may contain affiliate links. That means I get a small commission if you click or make a purchase through my link, without costing you any additional charges.
First of all, declutter.
Remove all the things from your desk.
Take out everything- the papers, highlighters, the stacks of books, little things like sharpeners, erasers, the notes, and whatever that sits on it.
Be sure to unplug all the gadgets and untangle the cords.
Take a clean cloth and wipe the desk to get rid of all that dust and grime.
If you're like me, you might want to check this surface cleaner out.
Oh, and remember to clean out your pen holders and screens too.
Time to organize.
Secondly, now that all the things are off the desk, pile them up into separate categories.
Stack up the books you need the most. The highlighters may want to be separated from the pens.
If there are things you seldom use, keep them away.
The things that should go to the trash must go to the trash.
If there are old things that you are considering replacing, go on and do it! It is you working on that desk, sweetie!
Analyze your desk space.
Take a look at your desk.
Is it too small?
Or is it large enough to accommodate the laptop, tablet, and phone? Will you have space to keep all the supplies?
You should divide up the desk space according to your need and see if it works well.
Remember, the lesser on the desk, the better. It helps you stay focused and motivated and gives your elbow more space to relax (mine's always in the air, with no support).
The materials that should go on the desk are the ones that you frequently need. The others can go either in the drawer or the shelf nearby.
Put the things back on the desk.
Your laptops and tablets should be in the center or top.
You can avoid straining your body and eyes by doing this.
Be sure that you have enough space to write in front of you.
The pen/pencil holders should be at an arm's length.
Make sure you have coasters for your mugs and cups. These organizers may be of help to you:
These are the things I use to stay organized in college and trust me, I have improved my productivity a lot!
Pro tip: make sure to clean up your desk before you go to bed. Doing this every night could make a perfectly productive night routine!
Make sure to follow my tips and happy cleaning!
Do share this post to help me get my name out 😉!