Have you ever been to a fairyland full of varieties of roses that fills the space with pleasing aroma?
If your answer is NO then hold your breath, I am going to disclose such place to you.
Smell the pleasing scent of abundant varieties of roses that fill colour to this vacant space.
Let's now quickly get introduced to this place.
Introduction of Rose Garden Chandigarh
If you are a nature lover and looking for a place where you relax and praise the gifts of nature, then this is solely for you. Zakir Hussain Rose Garden of Chandigarh is one of the most prominent tourist attractions. Its picturesque ambiance is enough to pull folks to spend some quality time here and sit in the lap of nature. The moment you enter the park, the alluring scent of Roses unwind your mind and soul. Here roses are stars replete with other medicinal plants and flowers as well.
As the name denotes, more density is of Roses as compared to other plants. The garden is spread over an area of 40-42 acres and contains 825 varieties of roses. A total number of plants including the roses and other medicinal plants is said to be 32,500.
Woah, isn't it enough? Here you can see fifty shades or more of Roses along with their scientific names scribbled on wooden boards. Take a walk or stroll through this garden and capture captivating shots of flower beds and lawns laid around that push you to praise its beauty and clean surroundings.
History of Zakir Hussain Rose Garden Chandigarh
This is the perfect destination for anthophilous. It was established in the year 1967 and named after the former president of India, Zakir Hussain, this project was executed under the guidance of first chief commissioner of Chandigarh Dr. M.S. Randhawa. Dr. Randhawa was a keen botanist, horticulture expert, civil servant, and a vivid writer. It is said to be the largest Rose Garden in India and Asia with many flower beds.
Where and in which sector Rose garden of Chandigarh is located?
It is at Jan Marg, 16B, Sector 16 and spread over an area of 40 acres which makes this place is an ideal embodiment of grandeur.
Everything is laid out perfectly from benches to the walking paths. The aspirations of everyone visiting here is kept in view. Thus, it stands out as a perfect tourist place for people of every age.
Now, let's get acquainted with the structure of this garden so that you don't miss even a single thing when you pay a visit.
Design and Architecture of Rose Garden Chandigarh
Away from the hustle-bustle of the city, this place is no less than a heaven. It's located precisely on the other side of Shanti Kunj Garden. Enter and get introduced to the paradise located amidst the city.
Walk a little, take a glance of lush green surroundings and perfect laid out alleys to walk on or take a stroll. If you have come here during dawn, then you can take the pleasure of fresh air flowing and health freaks jogging or doing physical exertion activities.
Move bit further, here comes the roses. Let me tell you something special, the varieties here are named after the renowned international and national personalities like Queen Elizabeth, John F. Kennedy, and Lal Bahadur Shastri, etc. The flower beds are laid out perfectly and along with every piece a wooden board exists to give you an overview of what you are viewing. Recently an application has also been launched that let you scan the QR code located near every plant and get detailed data of it.
The entire garden is sculpted with trees such as Bel/Bael, Yellow Gulmohar, Camphor, Hara/Harad, Bahera and other exotic medicinal plants that have their value. Rose plants are planted in small lawns and flower beds that add more beauty to the entire landscape.
Designed like a park, it also has a long stretch of lush green grass to walk, jog or stroll around and several benches are also placed under different trees to let people sit under the shade.
While sitting on the bench, you can see the birds chirping and petals of trees falling on the ground whenever the wind blows.
Don't forget to see the wind chime that gives out perfect melodies whenever the wind blows.
How can we forget the kids? To keep kids entertained, there are different types of swings installed.
Being one of the best picnic spots in Chandigarh immense people visit here. Fountains, birds, willow trees set up a delightfully wonderful scene. It also has lavatories for male and female both.
Dustbins have been placed at almost every mile, so people don't spread litter here and there. To satisfy your hunger pangs, there is one verka booth located in between where you can buy quick meals like sandwich, patties, lassi, dahi, kheer, etc.
The credit of the satisfying beauty of this place goes to the expert gardeners who from time to time clean and keep this place organized.
Please don't miss the sound and light show that happens in the evening at 6 PM.
You need plenty of time to take a stroll around and explore this place.
How to reach the Rose Garden?
To reach this place, you can opt for different modes of transportation.
By Bus – If you are from nearby state or city like Zirakpur, Panchkula, Delhi, Himachal Pradesh, Jammu, Haryana, etc. then choose the CTU Local bus Service, and from bus terminal Sector 43 and 17 buses go to almost every destination.
By Train – In outskirts of the city, the railway station is located. Catch the train from your destination and reach here timely.
By Plane – If you are an international traveller then choose airplane and reach within a few hours. This city has its Chandigarh International airport.
Don't worry; you will reach without any hassle here. There are multiple ways like buses, autos, rickshaws, and cabs within the city to arrive here. Being a resident, you can also cycle your way. Plenty of parking space is available which is paid.
Best time to visit Rose Garden Chandigarh
You can visit this place anytime but to get the most beautiful experience, the best time is during the spring or in between winter and spring or February to March. During this season, flowers are at full bloom, and dew drops dazzle in the sunlight.
Rose Garden Chandigarh Images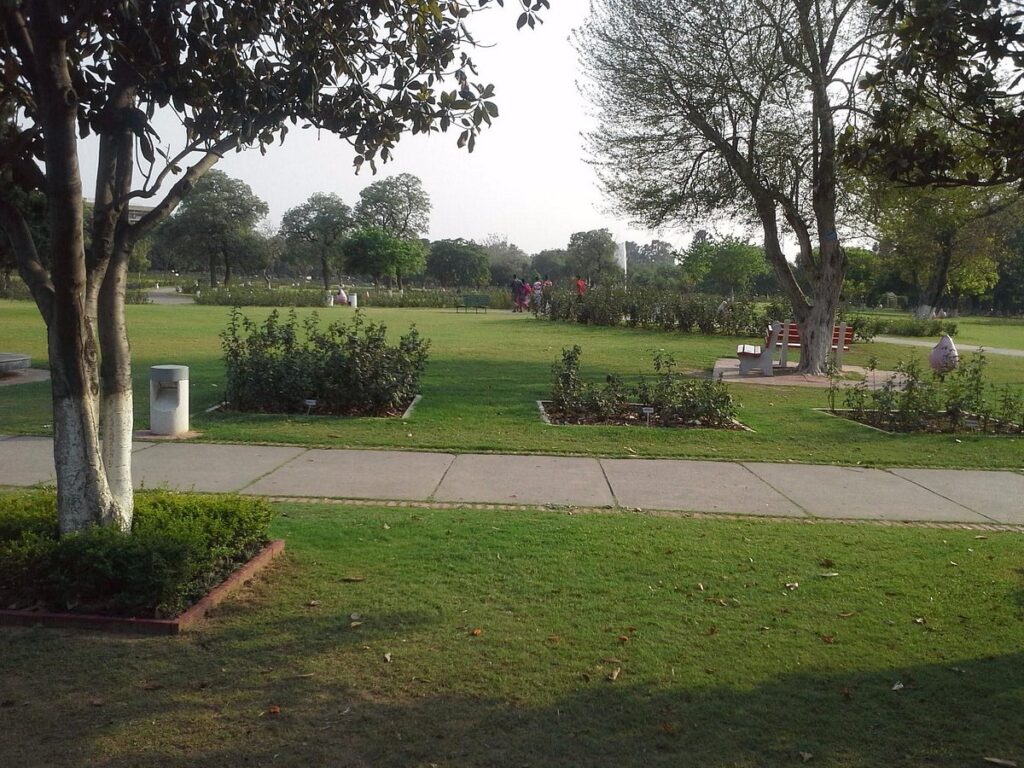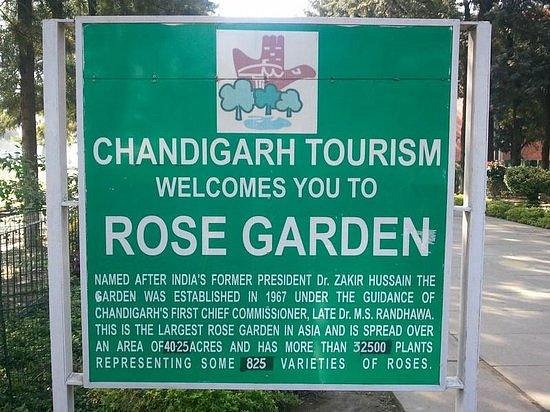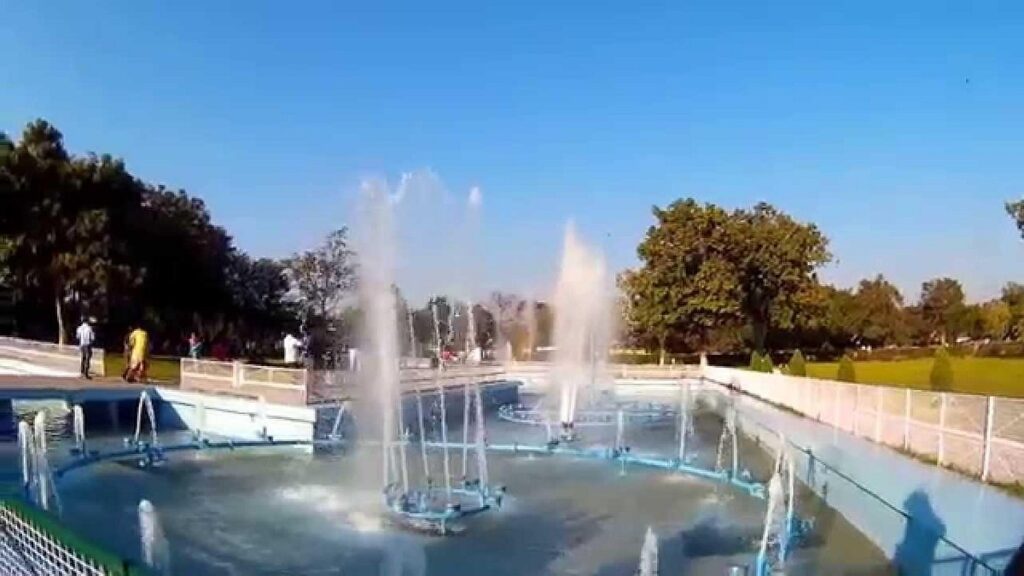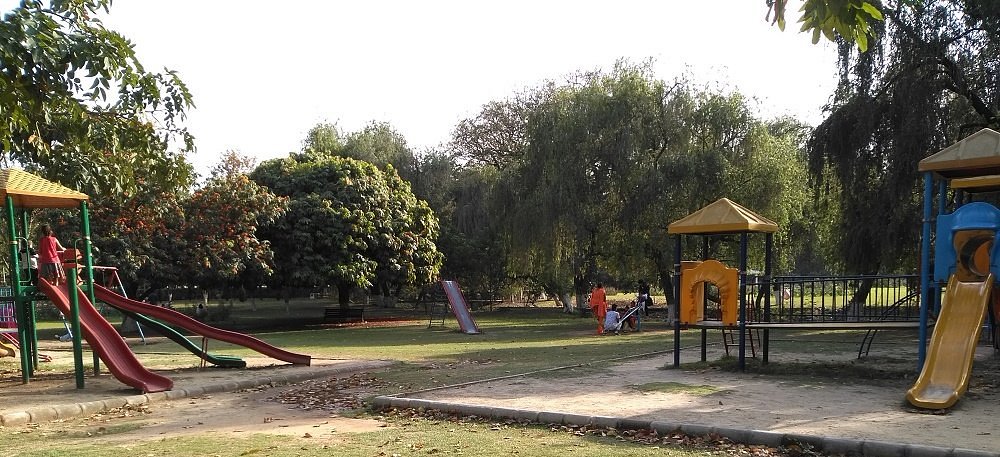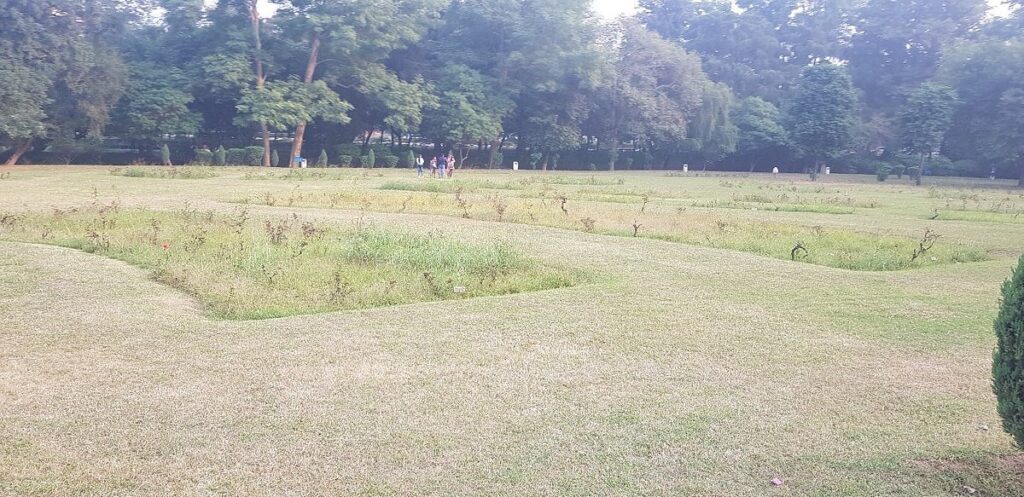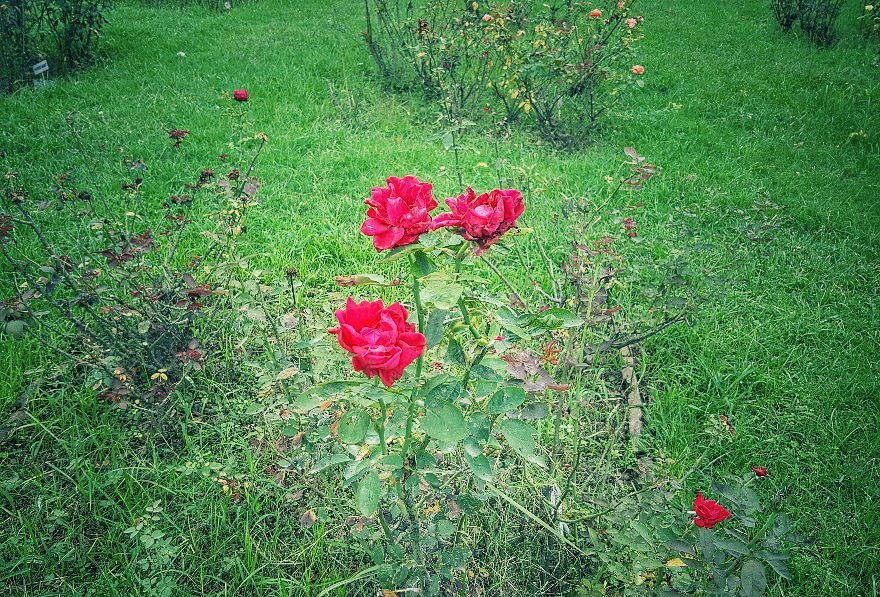 Things to do in Zakir Hussain Rose Garden Chandigarh Sector 16
Chd is said to be the cleanest city in India and also considered as a perfect city in the world. They are myriad of things you can do here and feel the thrill.
Let's go through the list one by one:
Photography:- Keen photographers can improve their artistic skills here by clicking different spectacular shots. No need to pay any fee and stay for as much you want. Click some amazing shots whenever you come along with family, friends or beloved to keep the memories lively in your heart.
Morning walk/Exercise:- If you get the chance to visit this place during early morning hours then you can see the people taking a stroll and jogging around. People living nearby often come here and breathe in the fresh air. It's the best place to do physical exertion, jog, run and pump in oxygen with a pleasing aroma of flowers making the atmosphere more satisfying.
Meditation :- The people who love to connect with the divine can find peace here. Just fold your legs, sit down and focus on your thoughts. Even after meditating for a minute, you will feel refreshed and active for sure.
Enjoy nature :- This place heartily makes you realize what gifts nature has given us. The chirping of birds, falling off leaves, wind chimes, cool breeze, a fragrance of roses and lush green surroundings will make you fall in love with nature.
Kids entertainment :- Especially for the kids, the swings and other rides are laid out, so they also take the whole pleasure and enjoy every moment.
Fountains :- Not only plants are the mere piece of attraction, but the fountain also laid amidst is a masterpiece. It serves as an ideal place for relaxing and strolling around. You can sit around it and let the drizzle caress you.
Big Wind chime :- Further there is also one artificial structure that got hundreds of wind chimes. Don't forget to click a photo with it.
The students of botany and related fields will get to learn so much from this garden. The flower beds are carved in such a beautiful manner that it does not harm or interfere with the nearby in any way. The best thing is to visit here costs you not even a single penny. Come here with your family or enjoy with your beloved.
A festival is held here annually which pulls nearly 300,000 people every year.
Rose Festival Chandigarh
Chandigarh Tourism Administration hosts the Annual Rose festival that falls in last week of February and it is celebrated with huge pomp and show. During this festival, various events are held like Photography, Bonsai, Rose Prince and Princess, Landscaping, and Gardening. The city dwellers and students from nearby institutions gladly take part in the contests. Know more about the Festival of Gardens.
Once you come outside, you will find an ice cream vendor and various food stalls that serve food, but they are not hygienic enough. In Verka Booth inside the garden, you can buy milk, lassi, ice cream, patties, burger, etc.
So, if you are about to visit Tricity in some time then do pay a visit here to witness the grace of endearing roses and don't forget to visit the other best nearby tourist places.
Travel tips for you and things to remember:
Some of the points you need to remember before visiting are:
Don't litter at this place as it destroys its scenic beauty instead put the garbage in the dustbins placed at various spots in the garden.
Please follow the rules and guidelines given by the authorities.
Take care of your things.
Don't take pets along with you and also take care of children that they don't pluck flowers otherwise you have to pay fine for it.
There is no entry fee of rose garden.
Timing of Rose Garden is open the entire week from 6 AM to 8 PM.
Rose Garden Chandigarh contact number +91-172-2700054
It's entirely worthwhile to stroll among one of the best rose specimen's gardens in the world. Serenity and tranquillity of this place will fill the void in your soul. Watch the birds here chirping and singing melodious songs.
ROSES ARE RED
VIOLETS ARE BLUE
ARE YOU COMING TO CHANDIGARH?
ABOVE QUESTION IS FOR YOU.
Do answer us in comments on how good was your visit to or are you planning to visit this place? Share this article regarding an excellent location with your friends to let them know to keep this place on top of their visiting list.
Stay in touch with us to get more detailed guides in the future.