Are you wondering how to study anatomy effectively? Are you struggling with all the new terminology?
I still remember my first anatomy lecture.
My brain literally was blown to pieces after the session. I was hearing a lot of new words, seeing a lot of new things…
And I just didn't know how to process all of it. That's why I'm writing this post.
In India, the first year of the MBBS course (first and second semesters) comprises 3 subjects: Anatomy, Physiology, and Biochemistry.
Just three subjects, huh? But you might find it really hard to understand and retain all that massive information in the textbooks.
In this post, I'd like to give you some pointers on how to master anatomy in MBBS course.
How to study anatomy in MBBS: tips for first-year medical students
1. Find the right textbook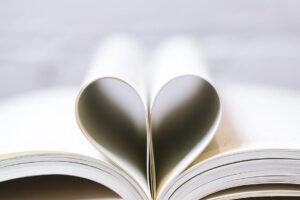 Visual learning is the best way to study anatomy.
But you'll find it hard to write answers to all those questions during theory exams.
At the dissection table, you see structures, and you need the right terms to express them to an examiner.
And for that, you need a good textbook with lots of illustrations and information.
I would personally recommend using local textbooks along with standard textbooks, as these will be very helpful in the future too.
2. Know that Anatomy is not just Anatomy.
Yes, my friends, Anatomy is not just the human body.
Our curriculum covers Embryology, Histology, Neuroanatomy, and Radiology along with general anatomy.
So you should be prepared on these topics too.
You must have a basic idea about these subjects and should be able to find connections. For instance, if we take the topic "heart", you should cover the following aspects:
General structure, functions, relations

Blood supply

Microscopic structure

Development

Related diagrams
3. Pay attention to dissection.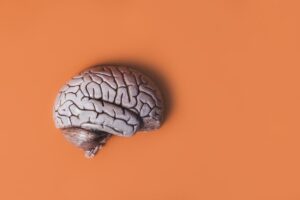 It's easier to visualize what you are reading if you have already seen it.
Be prepared for each dissection session. Read the topic beforehand to get an overall idea.
And don't be shy, go on and dissect!
Try to identify the structures as you see them. It is an effective way to study anatomy in MBBS course. If having any doubts, ask your teacher. It will help you memorize the names better.
Medimagic is an online 3d visual platform which has amazing videos on every Anatomy topic. I recommend you get it, and use it to study anatomy.
If you are in doubt if it's for you or not, you can read a detailed review here.
You can download the app here and try the 14 day free trial!
Download Medimagic
4. Break down the topic to pieces
It is a vast topic, so it's quite normal to be overwhelmed by the content. But if you are ready to change your approach, anatomy will be easy peasy!
First of all, don't think that you can learn all of it by heart.
The key is to break the topics down into pieces. That is, if you have to learn a chapter, then sift through the sub-headings first. Thus you can make an outline of the chapter.
Now you should go through the illustrations carefully. This will create a concrete idea about the topic.
Next, read the chapter, sub-heading-wise. You will find that not only you saved a lot of time, but also you grasped the concept pretty well.
After you read it, try to recall it.
Go back to the points you can't remember. Scribble down the important points neatly in your notebook. This will save you from last-minute cramming during exam season.
5. Learn all the important diagrams
It is essential to score better in exams.
Learn to draw the diagrams with pens/pencils. It doesn't have to look artistic, but it should convey that you know the topics well.
Make sure you label them correctly. Keep a notebook just for the diagrams. These will make easy revisions.
Here are some resources that might help:
Kenhub

Medimagic app

Armando Hasudungan (also for other medical subjects)

Der Lehrer (for embryology)
---
So that's it, guys! Make sure to follow these tips and the results will amaze you!
And make sure to watch some videos from YouTube to make the subject stick.
Remember, anatomy is not hard to learn. It is one of the basics you should be thorough with. Keep trying, and never give up.
Please do share this post if you loved it 💗!