Le' Corbusier a name that resonates when one talks about Chandigarh as it was his idea that it successfully earned its title "the city beautiful". Leisure Valley Chandigarh was a concept, merely a fragment of Le' Corbusier's imagination that turned into reality. His thought was to make Chandigarh a little heaven on earth where people can isolate themselves once in a while in the ever-embracing Mother Nature. Sometimes, we all need that much-needed break from the everyday hullabaloo, if one may call, to just be at peace and enjoy the long walks all by oneself or with that someone special to enthrall in the simplicity in its full respect. We are losing the essence of life and negating the simplest of things that are there to give us immense pleasure.
Speaking of Leisure Valley, it is magnificently 8 km long. It stretched from Sector 1 to Sector 53 Chandigarh in a linear channel, connecting one park with the other, binding some 12 of them where each park is spectacular and distinct from one another. Originally, the land used for the parks existing now was a wasteland, completely barren and overlooked. Le'Corbusier made it his focus to construct Chandigarh in such a way that it sits in the laps of Mother Nature where there are boulevards of trees, trails of flowers and gardens to surround it from everywhere. Thus, Leisure Valley came into existence!
Photos of Leisure Valley Chandigarh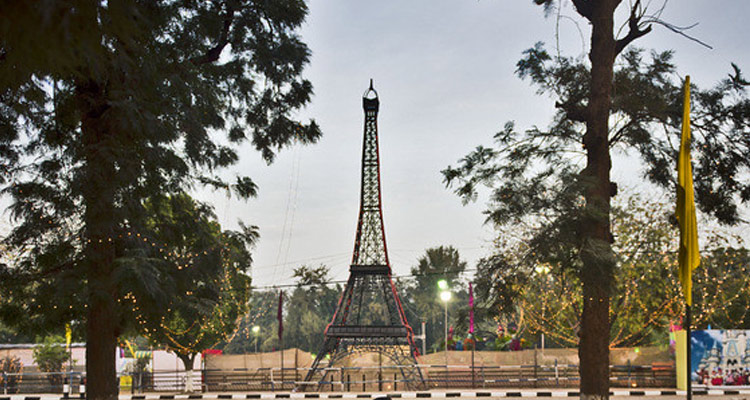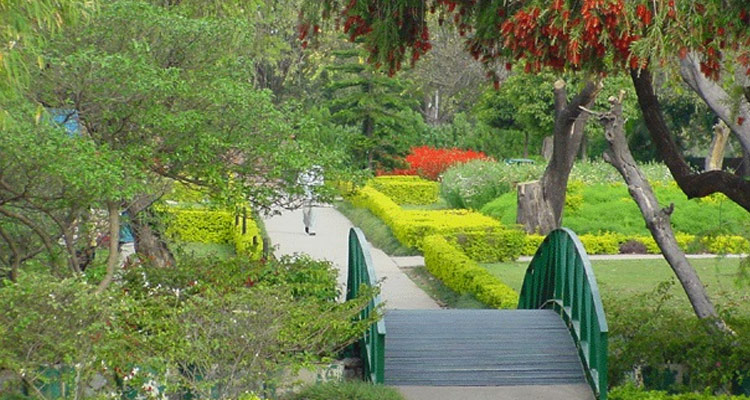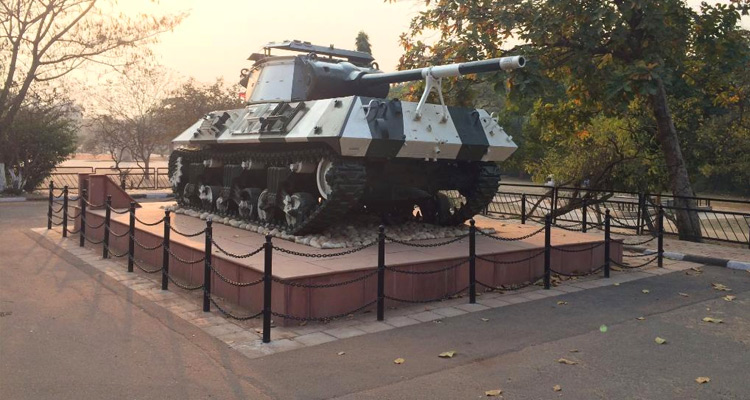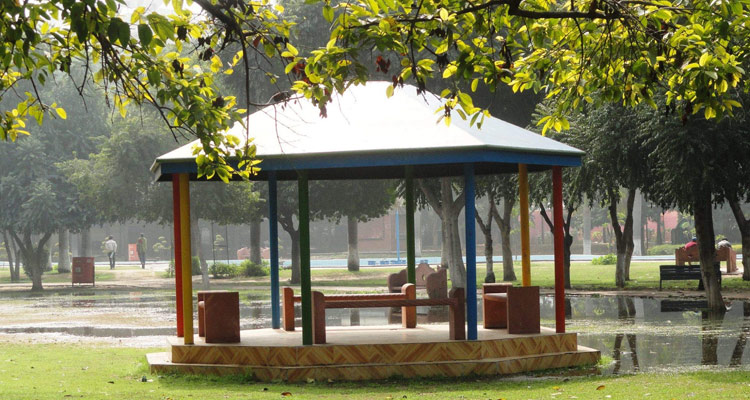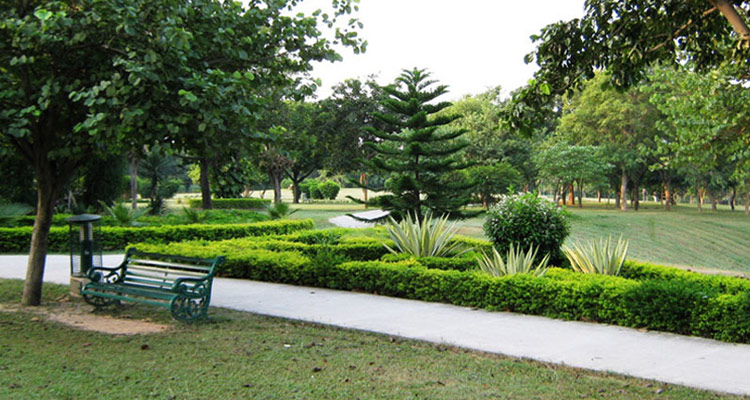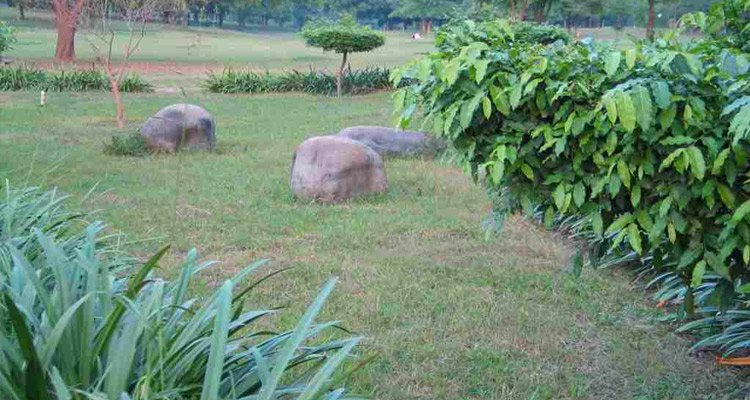 List of Famous Chandigarh Garden in Leisure Valley
Sector 1, Rajendra Park Chandigarh:
Stretched in some 400 acres, the park got its name after India's First President, Rajendra Prasad. It is said that Corbusier himself designed the layout of this park. It is home to evergreen trees with canopies around. The park today is meant for walking, jogging, to learn driving and horse riding. You can do any activity like meditation, yoga or have a happy Club to enjoy the morning and evening walks with your friends, tag your little ones along and connect with nature.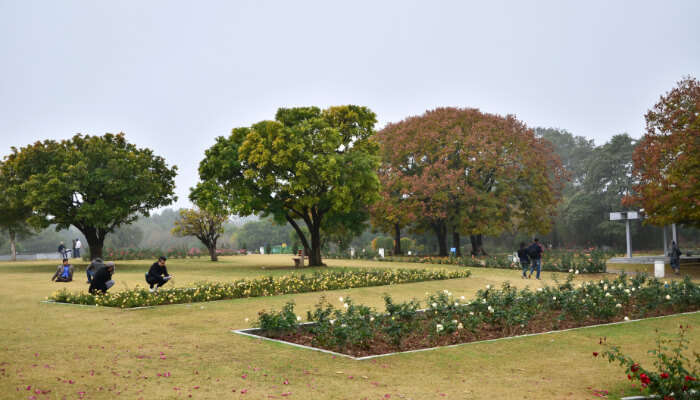 Smriti Upavan:
A place for "silence and remembrance" Smriti Upavan as the name suggests was built in the year 1988 in the memory of India's first Prime Minister, Jawaharlal Nehru. The park is located in between the Rock Garden and Sukhna Lake in Sector 1, Chandigarh. Smriti Upavan is a place where one can plant trees in remembrance of their near and dears. The first-ever tree which was a banyan tree was planted by the then Adviser of Chandigarh Mr. Ashok Pradhan to commemorate Jawaharlal Nehru. Ever since then people who bear a loss of their loved one, come here to Smriti Upavan and plant a tree in their memory. Emotional healing that one may call is what you get when you enter the park. The experience is beautifully surreal.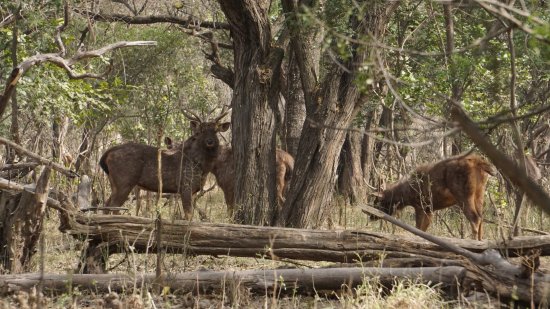 Sector 10, Fitness Trails Chandigarh: As the name suggests is made with an idea to promote fitness and physical routines in the city. A healthy mind exists in a healthy body, it is ideal that one must invest some time to take out from the busy schedules and workout to help blood circulation and increase concentration levels. The trail is beautifully aligned with flower beds on one side and marvelous sculptures on the other. These sculptures are made by renowned artists and add to the glory of the park. Some of the space lies vacant for the cultural programs to take place that happens from time to time in order to enjoy the rich Punjabi Folklore.
Sector 16, Rose Garden Chandigarh: Home to some 825 varieties of Roses and named after India's former President Dr. Zakir Hussain. Rose Garden is one such beautiful place that is best to visit in the blooming season that is from February to March. There are not just roses but plants of medicinal value as well. Every Year there is "Festival of Gardens" held and is also a national event listed in the Calendar. If you want to be smitten by the natural beauty, there is no place on earth like Rose Garden. It is unique to see how the subtlety of roses touches one's heart so much that a lot of poets and literary minds have gained their inspiration from here and produced wonderful works.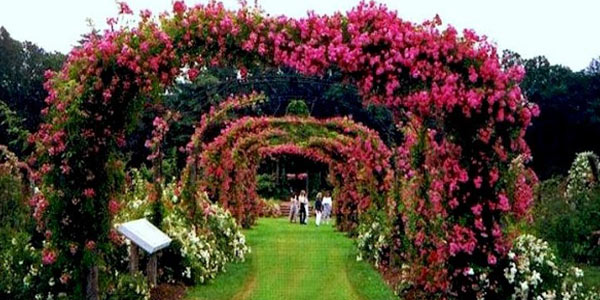 Shanti Kunj Chandigarh: A place where there actually exists "Shanti" which means peace and "Kunj" means reservoir. It is located in Sector 18 as well, very close to the Rose Garden. The Park is divided into five parts with a natural stream running through the garden giving it a beautiful shape. Each part is distinct to one another with medical plants growing in one part, tress on the other with various varieties from flowering trees to willows for shades and cool atmosphere. There is no better place to rest than to lay back under the shade of a tree. It connects one with nature so beautifully where you can leave all your worries behind. It heals one from the inside and those who have not experienced it yet get the natural therapy where you don't have to pay a therapist for your treatment. It is 100 percent effective!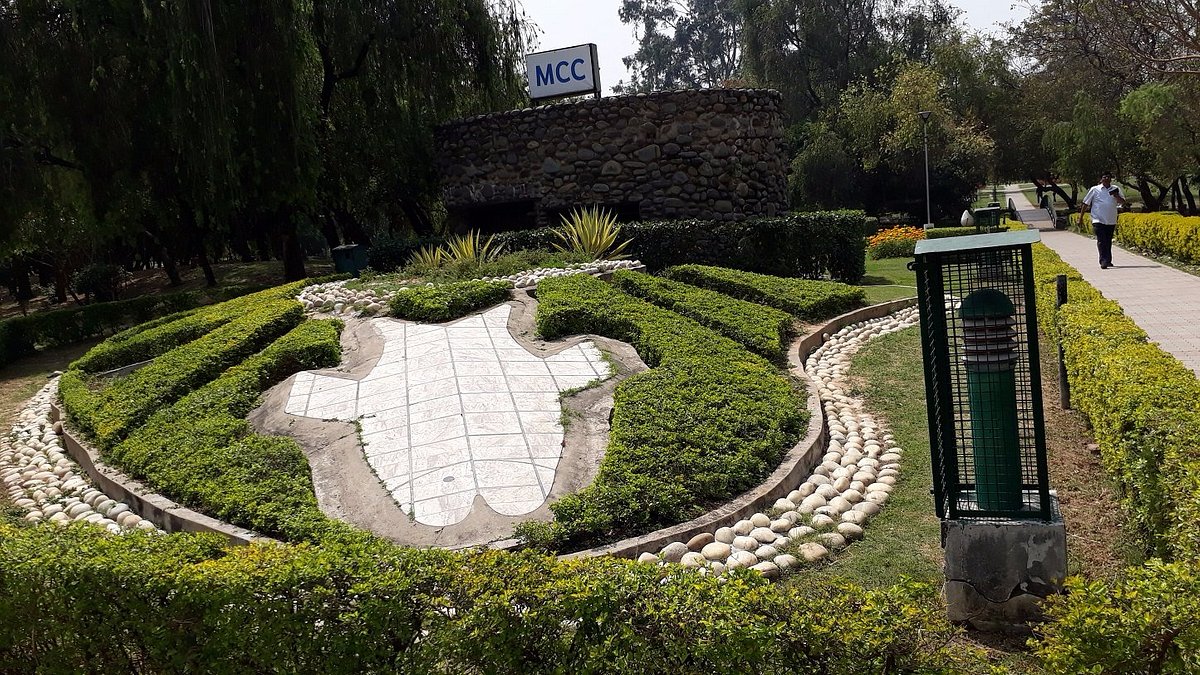 Sector 35, Topiary Park Chandigarh: A wonderland if one may call! The park was built in 1987 and has all the artistic elements that describe it well. It has trees, bushes shaped like elephants, giraffe, deer and more. An all-time favorite place for children and is one of the major tourist attractions in the area. The park is covered with ornamental plants that mesmerizes one with their beauty. Usually, people come here for evening walks and to have picnics with their children.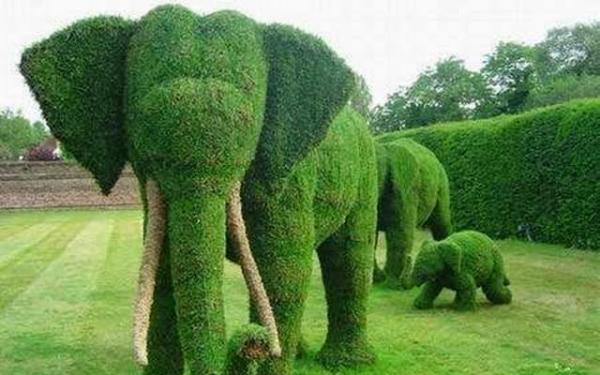 Sector 36, Garden of Fragrance Chandigarh: It is truly a fragrant garden, where one can smell the fragrance of plants from far across the lanes. The varieties planted here, all exude some kind of a peculiar scent where you will see flowering plants like Raat ki Rani (a variety of Jasmine known as Cestrum Nocturnum), Plumeria and other varieties of Champa, shrubs like Henna (mehndi) which has a distinct smell and many other plants that truly makes it worthy of its name; the Garden of Fragrance. If you are familiar with the Aroma Therapy, then this is surely a place to be at. This can give you a relaxing experience and also if you are someone who is into the business of creating scents then you may get your inspiration here.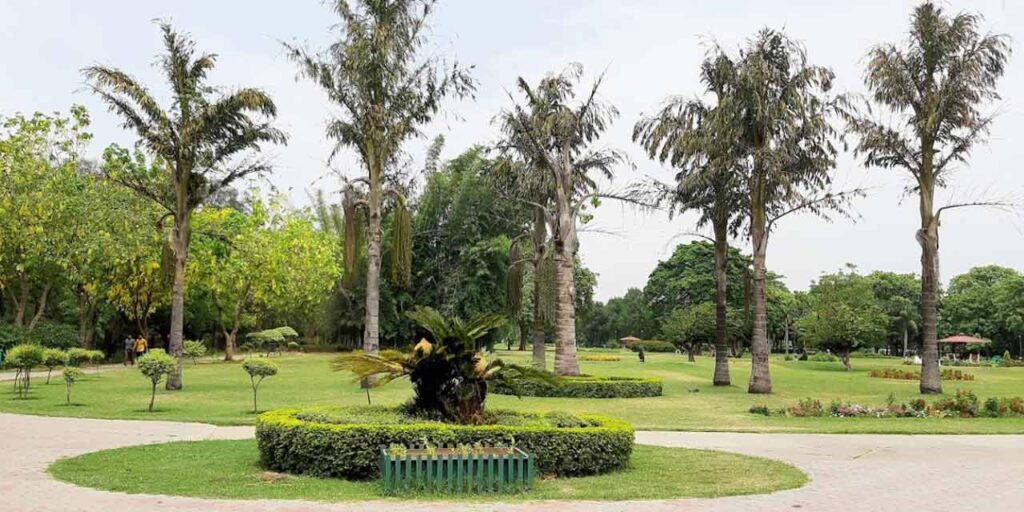 An Interesting Park that forms an essential part of Leisure Valley is the Children Traffic Park located in Sector 23. This park is designed especially for children to understand the traffic rules. They are allowed to ride their bicycles here and learn the rules through signboards, roads with traffic lights and more to inculcate in them the necessity to adhere to the traffic rules and regulations.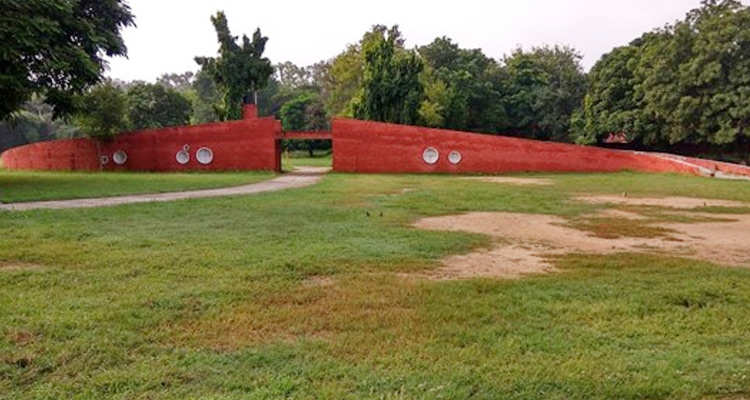 Above, are only a few of the listed parks that encompass Leisure Valley, there is a lot more to it. Some of the other parks include the Bougainvillea Garden (Sector 3), Botanical Garden (Sector 14), Hibiscus Garden (Sector 36), and Terraced Garden (Sector 33) amongst many others.
Leisure Valley is a manifestation of Le' Corbusier's thoughts. The way it trails from Sector 1 towards the end of Sector 53, where each park has its own purpose, theme, and character that adds definition to Chandigarh City.
Are you making plans to visit this place now? Do share your experience with us in the comments below and stay connected with us to explore more about picturesque places of Chandigarh.