The Perfectly Productive Morning Routine For Medical Students
Being a medical student is hard. It's not something everybody understands.
I know, I get it. It's always a struggle, but it's a struggle you worked for.
All this hard work and toil is supposed to be rewarding.
That's why you need to think smart and find the best practices to keep you fresh, motivated, and energized for the day.
And the best way to achieve this state of mind is by creating a productive morning routine in medical school/college.
Why do you need a productive morning routine?
If it starts well, it ends well.
That's why mornings are important for us. Having an organized morning can actually get you to have all the things done, making it seem like you get more time.
It doesn't matter if you are a night owl or a morning lark.
Make sure you stay consistent with your body clock.
Now, pair it with a well-planned morning routine, and you are living through the day, not floating with the current.
It can very much improve your personality too.
Studies show that waking early in the morning is more healthy than staying up late at night. If you want to be a morning person, check out this post here.
Wake up on time (preferably before 6)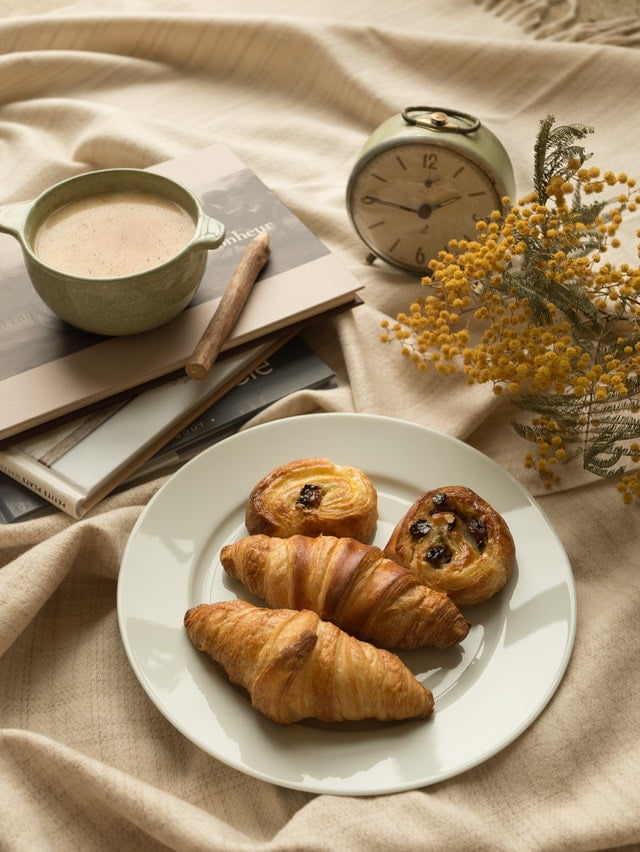 If you are already a medical student, you know that you have to start early. If you have rounds it gets worse.
So from my experience, waking up before 6 really helps me stay focused. My time is 5 in the morning.
Some days I don't even need an alarm to wake up-it has become my timetable. It also gives me a head start for the day, so I get my things done early.
Whatever the time being, make sure to wake up every day at that time. Please do not sleep in even on weekends. Eventually, you'll find yourself waking up without an alarm!
Hydrate your body
If you have noticed, we all wake up pretty dehydrated every morning.
So you must drink a lot of water before that kick-start coffee.
I started this habit ever since seeing my mom do it, and it really helps me wake up from the grogginess.
Now I keep a water bottle on my table so that I can grab it first thing in the morning even on my bed.
If you haven't started, grab a bottle here and kick the morning's ass.
Try to break a sweat
Yes of course you are too busy to hit the gym, but your body won't hear it. No, it won't.
So lace up your running shoes, get out there and run! Or you can do some good cardio right in your room or apartment.
Or even better, put on your favorite music and show off some dance moves.
Trust me, it will help you clear your mind. It's like a shower for your mind.
Go on and make your morning playlist to groove!
Shower-time!
Brush your teeth, take a quick shower, and change into your day clothes! It really wakes up your mind and gives it a purpose.
Like, who wants to write a 10-page essay while still in their pajamas and feeling sleepy?
The shower doesn't even need to be half an hour-long- just 5 minutes is enough!
And if you are a skin-care-makeup person, go along your routine. This can boost your mood drastically.
Time to plan for the day
Now that you are hydrated, showered, and well-clad, make some plans for the day.
Go through your planner to see the things that should be done, write down any sudden change of plans.
Here are some irresistible planners and notebooks from Amazon.
Breakfast
There is no skipping this part! Never leave for your day without some solid breakfast in your tummy. This is the energy source that will keep you up and running.
Make sure to make it a balanced meal, because too many carbs or too much fat is not good. Having a healthy breakfast in the morning is one of the simple ways to stay healthy in college.
So no matter what tsunami is awaiting you, never skip breakfast!
---
So these are some tips that are very simple to boost your mood and get you going.
You can add whatever else to this list, and make your own personal productive morning routine for yourself.
Make sure you stick to it, and see the amazing changes it makes to you personality!
Please do share this post if you loved it 😇